June E. Scribner
1950 - 2023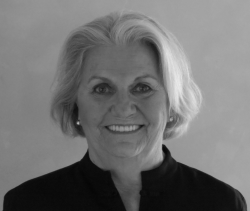 Requested Charity
Donor's choice / Choix du donneur
Make A Donation
Send A Condolence
Print Obituary
Share
June E. Scribner (nee MacFadyen) died peacefully at home surrounded by family and love on January 9, 2023, at the age of 72. Born on June 8, 1950, in Orangeville, Ontario, June was raised in Moncton, New Brunswick where she would grow to be an adventurous and enterprising girl. At a young age, June learned through the YMCA the importance of friendship, teamwork, and self-confidence which she carried into her many cherished friendships.
June met the love of her life, Peter, at a YMCA dance at the age of 17. After completing high school, they would marry and travel to Ontario where they would raise their girls. Dad joined the Toronto Police Department while Mom's leadership skills and infectious personality helped her leverage a successful sales career with Park Davis / Warner-Lambert / Phizer. June spent many summers volunteering at Camp Oochigeas in Rosseau and later at the Ronald MacDonald House in Toronto with Peter. When Mom and Dad retired back to New Brunswick, Mom continued her volunteer work tutoring grade two students at Shediac Cape School and finding joy reconnecting with the YMCA Alumni Association. In addition, Mom had a love for reading, listening to CBC, shopping at Frenchy's, chocolate in all forms, dancing, her adventures with Dad and found endless delight in her role as Grammy.
Though Cancer challenged Mom for almost 20 years, she never lost her courage, wit, or spirit even through these last few difficult months. June truly found herself through her most cherished friendships. She loved deeply and was deeply loved. Her sharp mind, big laugh and kickass bullshit detector will be missed by her kindred spirits. June cherished her time with her family and friends near and far. Never one to judge, she always loved to share a good time and a laugh. Oh, how we will miss that laugh!
June will be dearly missed by her husband of 51 years Peter, her daughter Julie (Terry) Melanson and Jennifer (Derek) Kerr and her grandchildren Ella, Lucas and Rian. She is survived by her five siblings Marilyn, Terry, Paul, Ian, and Patricia. June was predeceased by both parents Andrew and Blanche (nee Perry) MacFadyen and one infant brother Peter.
Thank you to the Doctors, nurses, and staff of the Oncology department at the Dr. Georges-L-Dumont Hospital, and a special thank you to Dr. Mark Waite. Your caregiving and kindness throughout the years is greatly appreciated. Peter, Julie, and Jennifer want to thank family and friends for your messages of love and support. Mom was grateful to have each of you in her life and felt surrounded by your love. At June's request there will be no visitation or funeral. A celebration of life will be held in Shediac at a later date. For those who wish, donations can be made to the charity of your choice. Mom is no longer in pain and now at peace.
There are no goodbyes. Wherever you are you will always be in my heart - ghandi
Cremation and funeral arrangements are under the direction of Frenette Funeral and Cremation Centre, Shediac (532-3297).
Words of comfort and online condolences may be forwarded through our website at: www.frenettefuneralhome.com