Mélina Marie "Mina" Cormier
1942 - 2022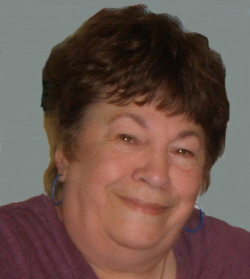 Make A Donation
Send A Condolence
Print Obituary
Share
Mina Cormier, 80, of Cormier Village, passed away from a lengthy illness on Thursday, September 8th, 2022. Born in Pointe-Sapin, she was the daughter of the late Guillaume et Isabelle (Sippley) Duplessis.
She was a homemaker and worked in several restaurants as lead cook.
She is survived by her special friend, Roger Gautreau; four children: Rachelle (Michael Beers) of Cormier Village, Joanne (Roland Hynes) of Moncton, Michael (Carole) of Cap-Pelé, and Lynn (Robert Maillet) of St-Thomas; two brothers: Alyre of Cormier Village and Larry of Kitchener ON; six grandchildren: Mélanie, Richard, Mario, Jislin, Manon, and Jolin; one great granddaughter, Faith and several nieces and nephews.
She was predeceased by her husband, Aldéi (1987); siblings: Eloise Kelly, Laurenda Daigle, Silvio Duplessis, and many infant brothers and sisters.
A private funeral will be held at a later date.
In memory of Mina, a contribution to the New Brunswick Lung Association or to the charity of the donor's choice would be appreciated.
Funeral arrangements are in the professional care of Frenette Funeral and Cremation Centre, Shediac (532-3297).
Words of comfort and online condolences may be forwarded through our website at: www.frenettefuneralhome.com