Roger Thériault
1945 - 2022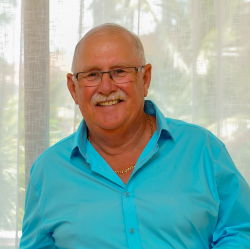 Requested Charity
Diabète / Diabetes
Send A Condolence
Print Obituary
Share
Roger J. Thériault, 76, of Shediac, passed away on Sunday August 28, 2022, at his residence. Born in Caraquet, he was the son of the late Jacques and Thérèse (Pinet) Thériault.
During his life, Roger worked as a truck driver and at the Dorchester Penitentiary as a guard.
He is survived by his wife of 23 years, Rachel Couturier; two children: Monique, Jacques (Carole Frenette) and the mother of his children, Annette Thériault nee Basque all of Moncton; one stepson, Philippe (Elizabeth Murphy) of Saint John; five sisters and a brother in law: Denise of Shediac, Hélène Jean (Pierrette Bourque) of Cocagne, Collette (Charlie Breau) of Moncton, Huguette (Roger Turbide) of Shediac and Lise Lecouffe (Gilles) of Cap-Pelé; five grandchildren: Jesse, Émilie, Zacharie, Samara and Cloé; one great-granddaughter, Mya; as well as many nieces and nephews.
He was predeceased by two brothers: Jean and Louis.
In accordance with his wishes, there will be no visitation and no funeral service. In memory of Roger, a contribution to the Diabetes Association would be appreciated. Funeral arrangements are in the professional care of Frenette Funeral and Cremation Centre, Shediac (532-3297).
Words of comfort and donations may be made at www.frenettefuneralhome.com