Donald Thibodeau
1940 - 2022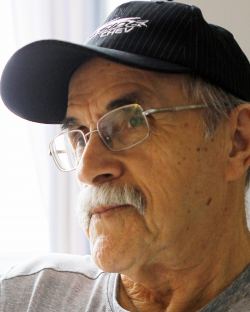 Requested Charity
Maison Albert Hospice SENB
Send A Condolence
Print Obituary
Share
It is with deep sadness that we announce the death of Donald Thibodeau on Thursday, May 26, 2022, at Maison Albert-Hospice SENB. Born in Grand-Barachois, he was the son of the late Napoléon Thibodeau and the late Phélonise Thibodeau (née LeBlanc).
He is survived by his wife Catherine, his three children: Gilles from Moncton, Bert (Michelle) from Newmarket, ON and Sonia from Riverview; his five grandchildren: Renée, Chantal, Oliver, Josiane, and Zachary; one sister, Claudette LeBlanc of Shediac River and two brothers: Valerie of Riverview and Albert of Grand-Barachois.
Besides his parents, he was predeceased by his brothers: Claude, Hubert, and Valmond (who died in childhood) and his sisters: Donalda and Huberte.
A career teacher, Donald spent most of his 35 years teaching at École Blanche-Bourgeois in Cocagne. Known affectionately by his students as "Mister T", he taught math and science to a generation of young people in Cocagne.
Donald was very fond of making people around him laugh, especially his grandchildren. A man with a big heart, he was always ready to serve and help others.
According to the wishes of the family, there will be no visitation. A private service will be celebrated.
In memory of Donald, a contribution to the Maison Albert Hospice SENB https://hospicesenb.ca would be appreciated.
Funeral arrangements are in the professional care of Frenette Funeral and Cremation Centre, Shediac (532-3297).
Words of comfort and online condolences may be forwarded through our website at: www.frenettefuneralhome.com