Albert LaFrance
1948 - 2022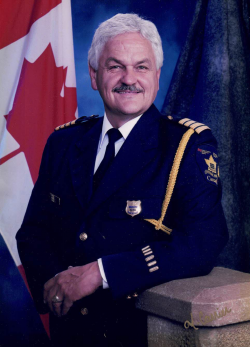 Visitation Information
Visitation
Pas de visites / No visitation
Service Information
Service Date
Saturday, March 5, 2022
Service Location
Église Saint-Quentin R.C. Church
Requested Charity
Choix / Choice
Send A Condolence
Print Obituary
Share
Albert LaFrance, 73, of Moncton and formerly of Edmundston, passed away on Saturday February 12, 2022 at the Dr. Georges-L.-Dumont UHC. Born in Saint-Quentin, he was the son of the late Jean-Baptiste and Valéda (Nadeau) LaFrance.
He is survived by his daughter, Parise (Jason), his granddaughter, Catherine of Dieppe, and his brother Robert (Pauline) of Saint-Jacques, as well as many cousins, nieces, nephews and friends.
Prior to his retirement, Albert was a public servant for 33 years with Revenue Canada Customs and Excise. He had a passion for his profession which allowed him to travel to several places in Canada as well as in Europe, and in Cyprus on a mission with the United Nations. Since the beginning of his career in 1972, Albert was determined and always looking to climb the ladder for his eventual goal of becoming a director. He accomplished this task in 1991 when he became Director of the Southern Manitoba Region which was based in Emmerson. After a few years, he was transferred to Edmundston where he held his last position as Director of the New Brunswick North West Region.
Even during retirement, Albert continued to contribute his time. In 2005, he became secretary and treasurer for the Sentier d'Amitié Club in Saint Quentin. In addition, a few years later, he added to his responsibilities and held the position of Director of Region 2 with the All Terrain Vehicle Association of NB until 2020.
Albert was a man who loved to travel with family and friends. When he could, he brought his daughter Parise on business trips. The first plane flight Parise took was a business trip with her father from Halifax to St. John's, Newfoundland, when she was 7 years old. It must be said that his favorite place was his camp at the Jardine, which he built in 1972 with his father and brother. He loved it when family and friends gathered at the cabin to celebrate and play a little game of Pichenotte or cards. It was at the cottage that he spent much of his life and most of his retirement. He enjoyed hunting, fishing and gardening. It should be mentioned that in retirement, he preferred watching animals to hunting them. He had a special relationship with a few animals like deer and hares that came to eat from his hands and that he could even pet. He had two magpies who came to eat bread of his lips, and lately, even a little weasel who came in the camp and climbed on him or lay down on the newspaper he was reading at the table so he could feed it some food. Albert's dream was to retire at the cottage to enjoy and admire the beauty of nature. So, mission accomplished!
There will be no visitation at the funeral centre. The funeral mass will be celebrated on Saturday March 5, 2022 at 11 am at Saint-Sacrement R.C. Church in Saint-Quentin, N.B. Face covering is mandatory, proof of vaccination and government issued identification card are required to enter the church, and social distancing is in effect. In memory of Albert, a contribution to a charity of the donor's choice would be appreciated by the family. Funeral arrangements are in the professional care of Frenette Funeral and Cremation Centre, Moncton (858-1900).
Words of comfort and donations may be made at www.frenettefuneralhome.com