George Wilson
1940 - 2022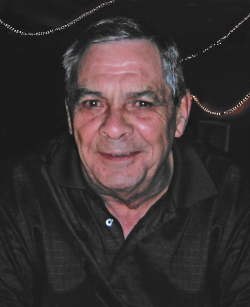 Requested Charity
Alzheimer Society of N.B.
Make A Donation
Send A Condolence
Print Obituary
Share
George Wilson, 81, of Moncton, passed away on Monday January 10, 2022 at the Pavillon Landry of Faubourg du Mascaret. Born in Moncton, he was the son of the late George and Maria (Allain) Wilson.
Prior to his retirement, George worked in the produce department at Atlantic Superstore. He was a member of council 1310 with the Knights of Columbus.
He is survived by his wife of 59 years, Geraldine (Drisdelle); one daughter, Gisele Bourgeois (Gerald) of Shediac Bridge; two granddaughters: Ginette and Nadine; four great-grandchildren: Gabriela, Elena, Nicolas, and Rafael; one brother-in-law, Herman Beukeveld of Moncton; and his nieces and nephews. He was the last surviving member of his immediate family.
He was predeceased by one son, Stephen; and one sister, Lena Beukeveld.
In accordance to his wishes, there will be no visitation and no funeral service. In memory of George, a contribution to the Alzheimer Society would be appreciated. Funeral arrangements are in the professional care of Frenette Funeral and Cremation Centre, Moncton (858-1900).
Words of comfort and donations may be made at:
www.frenettefuneralhome.com