Leonard "Lenny" Arseneau
1939 - 2022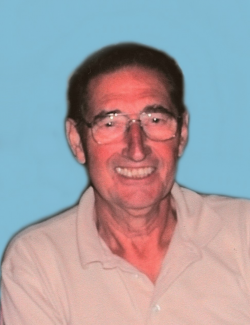 Make A Donation
Send A Condolence
Print Obituary
Share
Leonard "Lenny" Arseneau, 82, of Shediac passed away on Saturday January 1, 2022, at the Saint John Regional Hospital. Born in Grande-Digue, he was the son of the late Emile and Rose-Anne (Caissie) Arsenault.
Prior to his retirement, Lenny had served 32 years with the Royal Canadian Air Force.
He is survived by his wife, Sue; four daughters: Jo-Anne Hughson (Nick), Nancy Arseneau, Sandra Klein (Jim) and Leona Arseneau (Valmon); two brothers: John (Janet) and Timon (Gloria); three sisters: Therese LeBlanc (Laury), Jeannine Arsenault (Bobby) and Marie LeBlanc (Lem); five grandchildren; five great-grandchildren; as well as many nieces and nephews.
He was predeceased by four brothers: Roger, Donald, Normand and Lucien.
As per his wishes, there will be no visitation and no funeral service. Funeral arrangements are in the professional care of Frenette Funeral and Cremation Centre, Shediac (532-3297).
Words of comfort and donations may be made at www.frenettefuneralhome.com