Connie Arsenault
1946 - 2021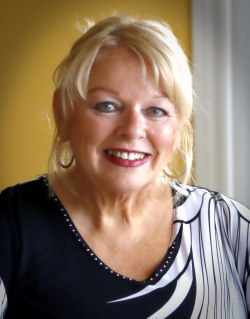 Make A Donation
Send A Condolence
Print Obituary
Share
Constance Doreen Arsenault, 75, of Cocagne, passed away peacefully at her residence, the Faubourg du Mascaret, Moncton on Christmas Eve. Born in Moncton, she was the daughter of the late Alex MacIsaac and Loretta Sullivan.
In her lifetime, she touched many hearts and leaves a treasure trove of loving memories with those she leaves behind. Connie cared deeply for her family and friends. She is survived by her two sons: Mark and his husband Rafael of Miami, and Daniel and his wife Manon of Saint Antoine; two grandchildren: Kaylen and Nathan Arsenault; godchild, Carol Roy; brother, Ron MacIsaac (Geri) of Riverview; sister, Paula McLean (Ralph) of Saint-Philippe; her nieces and nephews: Rick McLean (Joanne), Rhonda McLean, Shawn MacIsaac, and Neal MacIsaac (Pam). Connie also leaves behind her life-long friend whom she loved like a sister, Dot Barley (Dave) of Dieppe; her sisters-in-law: Wilma Melanson, Jeannine Gauvin, and Gloria Roy (Omer); brother-in-law, Donald Arsenault (Simone); her nieces and nephews: Debbie Melanson McGinnis (Mike), Monique Lambert, Alain Arsenault, Yves Arsenault (Nadine), and Carol Roy.
Besides her parents, she was predeceased by her husband and father to her sons, Levi Arsenault; her mother and father in-law: Nelida and Henri Arsenault; as well as her brother-in-law, Paul Arsenault.
Connie was a business owner. She worked alongside Levi and her boys to build the family businesses in Saint-Antoine. She helped build and operate the Main Street Variety store, the Red & White grocery store, Isaac's Restaurant, and the Save Easy, amongst others. She treated staff like friends and was revered for her infamous staff parties.
More important than her occupation, Connie will always be remembered for her loving heart and warm hospitality. Nothing brought more joy to Connie than to host family and friends. Her home was always open to those she loved, and to a small army of Mark and Daniel's teenage friends. She was happiest when entertaining. She thrived on making others happy with countless summer BBQ's, pool parties, and family gatherings.
She was a talented artist. Those who are lucky enough to have been gifted one of her creative oil paintings signed by "Constance" know she had style and loved fashion. Connie didn't just look good, she "always" looked good.
In her retirement, Connie was a snowbird, living her winters in Port Orange, Florida, where she made some of her most endearing friendships that she fondly considered family.
A Celebration of Connie's life will take place, Covid-permitting, in the Summer of 2022, when her friends and family can gather safely together, hug each other, share memories, enjoy great food, and raise our wine glasses in honour of a wonderful woman, a loving mother, and a life well lived. Funeral arrangements are in the professional care of Frenette Funeral and Cremation Centre, Moncton (506-858-1900).
Words of comfort may be made at www.frenettefuneralhome.com