Phelena LeBlanc-McNeill
1949 - 2021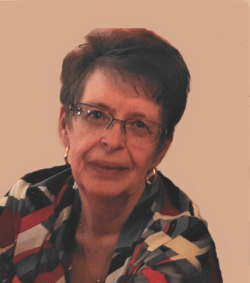 Requested Charity
Oncologie - Fondation CHU Dumont Foundation - oncology
Make A Donation
Send A Condolence
Print Obituary
Share
Phelena LeBlanc-McNeill, 72, of Castel des Flots Bleus, formerly of Saint-André-LeBlanc, passed away on Friday, December 31st, 2021, at the Dr. Georges-L. Dumont UHC. Born in Saint-André-LeBlanc, she was the daughter of the late Joe and Doris (Pellerin) LeBlanc.
She is survived by one son, Daniel; siblings: Yvonne LeBlanc (Raymond) of Saint-André-LeBlanc, Edgar (Lota) of Bas-Cap-Pelé, Paul-Émile (Norma) of Haute-Aboujagane, Jimmy (Yvette) of Cap-Pelé, Camilla Hébert (Camille) of Saint-André-LeBlanc, and Joanne Kenny (Jimmy) of Anderson Settlement; one grandchild, Joël and three great-grand-children: Kayla, Kodi, and Adrian.
She was predeceased by her husband, Kenneth McNeill (2017).
As per her wishes, there will be no visitation and no funeral service.
In memory of Phelena, a contribution to the Fondation CHU Dumont Foundation (Oncology) would be appreciated.
Funeral arrangements are in the professional care of Frenette Funeral and Cremation Centre, Cap-Pelé (577-3297)
Words of comfort and online condolences may be forwarded through our website at: www.frenettefuneralhome.com