Edgar Gautreau
1941 - 2021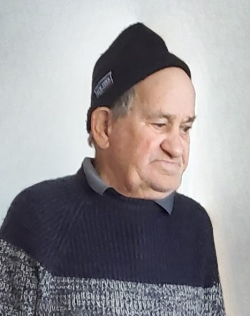 Requested Charity
Lung Association / Association pulmonaire
Make A Donation
Send A Condolence
Print Obituary
Share
Edgar Gautreau, 80 of Shediac passed away on Monday November 22, 2021, at the Moncton hospital. Born in Shediac he was the son of the late Clovis and Eva (Gallant) Gautreau.
He will be sadly missed by his five children: Germaine Bergerons (Kevin) of St-Louis, Jeanita Gautreau of Lakeside, Ronald (Tanya) of Riverview, Jean-Guy Gallant (Jovolin) of Dieppe and Ricky Martin of Bouctouche; three sisters: Linda (Gérald Cormier) of Shediac, Aline (Robert Mcfield) of Bouctouche and Valerie of Shediac; 14 grandchildren; several great-grandchildren nieces and nephews.
He was predeceased by his wife, Patricia Gautreau (2013); six brothers and sisters: Geneva, Gerald, Doris, Alonzo, Rachel and Jeanette.
Visitation and funeral will be determined at a later date. In memory of Edgar, a contribution to the Lung Association would be appreciated.
Cremation and arrangements are under the direction of Frenette Funeral and Cremation Centre, Shediac (532-3297).
Online words of comfort and condolence can be sent on our website at: www.frenettefuneralhome.com