Herbert "Herbie" Corrigan
1949 - 2021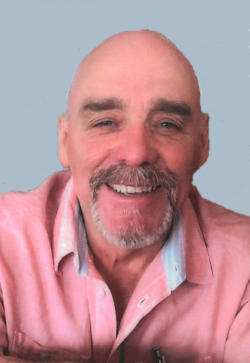 Requested Charity
The Humanity Project (382-6840)
Make A Donation
Send A Condolence
Print Obituary
Share
It is with great sadness that we announce the sudden passing of Herbert (Herbie) James Corrigan, 72, at this residence in Cap-Pelé, NB. Herbie was the son of Herbert and Eulalia (Hughes) Corrigan of Pleasant Grove PEI.
Born in Charlottetown PEI, Herbie grew up in PE until he moved to NB with is wife and children to pursue his career. He was a hardworking entrepreneur who specialized in plumbing and bathroom refinishing. Herbie had a very strong Christian faith. He loved God and his family. He enjoyed meeting new people, riding motorcycles, reading, and spending time with his wife, Linda, and their dogs.
Herbie will be sadly missed and forever remembered by his wife, Linda Corrigan (Walsh); his daughters: Kathleen (Steeve) and Deanna; his son, Joshua; his grandchildren: Kitt Carson, Seylah Shepard, Casey Cassidy and Ella Yohannes; 12 siblings: David (Anne), Margie (Buck), Paula (Gerard), Eddie (Betty), Reta, Pat (Juanita), Cathy, Elaine (Bob), Bernie (Mike), Janet (Lowell), Joe (Sheri), Barb (Scott), and many nieces and nephews.
Herbert was predeceased by his parents Herbert and Eulalia (Hughes) Corrigan, his first wife Paula Corrigan (Kelly) mother of his children, his daughter Martha, and his son Jacob.
Due to the current COVID-19 pandemic, the private service has been postponed to a later date.
"For God so love the world that he gave his only Son, that whoever believes in Him should not perish but have eternal life." John 3:16
"Therefore, you too have grief now; but I will see you again, and your heart will rejoice, and no one will take your joy away form you." John 16:22
In memory of Herbie, a contribution to the Humanity Project (382-6840) would be appreciated.
Cremation and funeral arrangements are under the direction of Frenette Funeral and Cremation Centre, Shediac (532-3297).
Words of comfort and online condolences may be forwarded through our website at: www.frenettefuneralhome.com