Rhéal Gautreau
1942 - 2021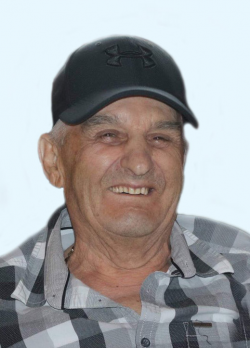 Requested Charity
Fondation CHU Dumont (oncologie)
Send A Condolence
Print Obituary
Share
Rhéal Gautreau, 79, of Shediac, passed away on Friday September 17, 2021 at the Dr. Georges-L.-Dumont UHC. Born in Shediac, he was the son of the late Charles and Evelyne (Caissie) Gautreau.
He is survived by his wife, Gisèle; six children: Rheanne Gautreau (Kevin), Matthew (Kelly), Jaime Poirier (Denis), Patty Harding (Vinny), Derrick Steeves (Wendy) and Duane Steeves; several grandchildren and great-grandchildren; his siblings; Donald (late Jessie), René (Jeannette), Richard (Linda), Maurice (Jeannette), Yolande Gallant (John) and Terry (Cecile); as well as his nieces and nephews.
In accordance to his wishes, there will be no visitation and no funeral service. In memory of Rhéal, a contribution to the CHU Dumont Foundation (oncology) would be appreciated. Funeral arrangements are in the professional care of Frenette Funeral and Cremation Centre, Shediac (532-3297).
Words of comfort and donations may be made at www.frenettefuneralhome.com