Yvon G.M. Gagnon
1954 - 2021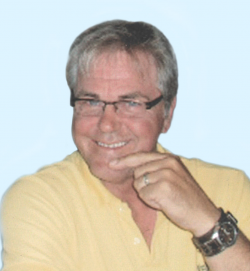 Send A Condolence
Print Obituary
Share
After demonstrating immense courage in the face of illness, Yvon Gagnon, 67, of Moncton, passed away peacefully, surrounded by his family, on Monday September 13, 2021 at the Dr. Georges-L.-Dumont UHC. Born in Grand-Sault, he was the son of Yolande Gagnon of Dieppe and the late Claude Gagnon.
Besides his mother, he leaves behind his beloved wife, Léa L. (McGraw) Gagnon; his two daughters: Christeen of Québec and Jessica (Robert) of Fredericton; his two grandchildren whom he adored: Sidney and Pascale; his sisters: Murielle (Donald), Marianne, and Line (Brett); his brother, Maurice; his sisters-in-law: Sylvia (Bill), Marguerite (Jean-Onill), Nicole (Samuel), Denise (late Alain), Lucie, and Yvette (Jacques); as well as his nieces, nephews, aunts, uncles, cousins, and dear friends.
Besides his father, Claude Gagnon (2015), his sister, Monique Friedel (2019), predeceased him.
Yvon was and always will be the pillar of his family. He was an honest and hardworking man. His strength, generosity, loyalty, kindness and unconditional love will forever be engraved in the hearts of those who knew and loved him.
The family would like to thank the wonderful staff at the Palliative Care Department of the Dr. Georges-L.-Dumont. The nurses and doctors provided excellent care to Yvon during his last moments.
In accordance to his wishes, there will be no visitation and no funeral service. Funeral arrangements are in the professional care of Frenette Funeral and Cremation Centre, Moncton (858-1900).
Words of comfort may be made at www.frenettefuneralhome.com