James "Jim" Douglas Smith
1962 - 2021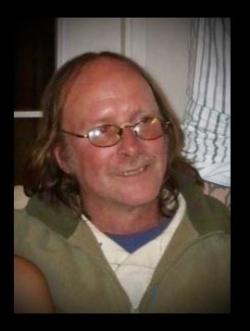 Requested Charity
Humane Society
Make A Donation
Send A Condolence
Print Obituary
Share
It is with saddened hearts that we share our family's loss. Jim passed away peacefully at a Dr. Georges-L.-Dumont UHC on Sunday morning June 6, 2021, at the age of 59 after a struggle with various health issues.
Born and raised in Guelph, Jim was the son of Don (Gillian Smith), and Carrol (Bob Birmingham) Dear brother of Kerry, Tim, Ken and Tracy.
Fondly remembered and much loved by his large family of Smiths in Guelph, who looked after him, guided him, and were there for him. Jim was a son, a father, a brother, an uncle, a cousin, and a friend to so many near and far, coast to coast.
Predeceased by his Grandparents, Jean Smith, 1995 and Don Smith Sr, 2001.
Arrangements entrusted to Frenette Funeral Centre, Shediac NB.
As per Jim's wishes, cremation has taken place and there will be no visitation or gathering at this time.
If desired, memorial donations to the Humane Society or a charity of your choice would be appreciated.
Thank you to the nursing staff and doctors at the Dr. Georges-L.-Dumont UHC, and his New Brunswick friends and neighbours who helped him out during the last few months.
Gone, but not forgotten. Until we meet again.