Lillian Vautour
1925 - 2021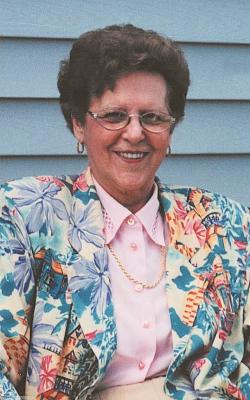 Send A Condolence
Print Obituary
Share
Lillian Vautour, 95, of Beaux Souvenirs Residence in Dieppe, passed away on Saturday May 15, 2021 at her residence. Born in Port Elgin, she was the daughter of the late Émile and Célestina (Boudreau) Vienneau.
Married for 54 years, Lillian and Adélard lived most of their lives in Bas-Cap-Pelé and then moved to Moncton. She and her husband loved to invite their friends over to play cards.
She leaves to mourn her children whom she adored: Valery (Stella) of Dieppe, Réginald of Shediac, Sylvia Cormier (Alyre) of Moncton, Armand (Pierre) of Saint-Calixte, QC and Diana (Paul) of Longueil, QC; one sister, Imelda Caissie (Wilfred) of Dieppe; three brothers: Rhéal (Jeanne), Ola (Claudette) and Alcide (Loretta) all of Cap-Pelé; one sister in-law, Évéline Vienneau of Shediac; seven grandchildren: Christian (Charline), Mathieu, Nadia (Jason), Sylvain (Alison), Sébastien, Jean-Marc and Allain (Janelle); 9 great-grandchildren, as well as many nieces and nephews.
Besides her parents and her husband, she was predeceased by one sister, Florentine Caissie (late Gonzague); four brothers: Laurie (late Catherine), Yvon, Dominique and Ronaldo.
The family would like to thank the staff of the Beaux Souvenirs residence for the excellent care given to their dear mother.
Due to the pandemic, there will be no visitation at the funeral home. A funeral will be celebrated for the family at a later date.
In memory of Lillian, a contribution to the donor's choice would be appreciated.
Funeral arrangements are in the professional care of Frenette Funeral and Cremation Centre, Shediac (532-3297).
Words of comfort and donations may be made at www.frenettefuneralhome.com