Gisèle (Bordage) Daigle
1953 - 2021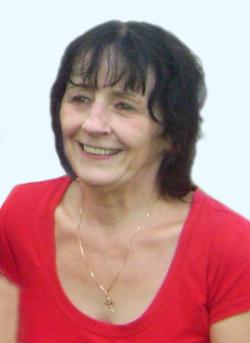 Send A Condolence
Print Obituary
Share
Gisèle (Bordage) Daigle, 67, of Moncton, passed away on Saturday May 8, 2021 at her residence. Raised in Acadieville, she was the daughter of the late Alban Bordage and the late Alma (Bastarache) Bordage.
She is survived by her son, Jean-Marc Daigle Daigle (Anne Michaud) of Dartmouth, N.S., her two granddaughters: Hannah and Madison, 12 sisters and brothers: Roger (Claudette Vautour) of Acadieville, Délia Lanteigne (Jean-Gilles) of Lamèque, Denise Cormier (late Robert) of Moncton, Carmella Bordage of Moncton, Fernand (Lisette Gallant) of Pointe-Verte, Francine Northrup (Roy) of Burnsville, Jeannita Daigle (Jean-Claude) of Acadieville, Maurice (Angèle Bouchard) of Québec, Jocelyne Chevarie (Ronnie) of Fredericton, Nicole Chevarie (Maurice) of Irishtown, Michel (Hélène Cormier) of Acadieville and Alain (Sharon Babineau) of Dieppe; as well as several nieces, nephews and cousins.
Besides her parents, she was predeceased by her daughter, Tina; and one infant brother, Joseph.
Due to the pandemic, the private funeral service by invitation will be celebrated at a later date. Interment will be in Acadieville. In memory of Gisèle, a contribution to the Canadian Mental Health Association would be appreciated. Funeral arrangements are in the professional care of Frenette Funeral and Cremation Centre, Moncton (858-1900).
Words of comfort and donations may be made at www.frenettefuneralhome.com