Rodrigue Niles
1942 - 2018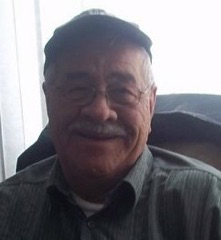 Service Information
Service Date
Wednesday, January 10, 2018
Print Obituary
Rodrigue "Rodrick, Big Rod" Niles, 75, of Cap-Pelé, passed away on Friday January 5, 2018 at his residence. Born on June 16, 1942 in Cap-Pelé, he was the son of the late Arthur and Clémentine (Boudreau) Niles.
Prior to his retirement, Rodrigue worked for the Correctional Service Canada (CSC) as a prison guard for 35 years. He worked at the Dorchester penitentiary and Atlantic Institution in Renous. After his career with CSC, he drove trucks for Cape-Bald Packers, Duguay Brothers and A.J. Burke and sons. He also had a passion for woodworking.
He is survived by his wife of 51 years, Léona née Robichaud; three daughters: Angela Niles (Gilles Pinet), Stéphanie Niles (Michel Richard) and Mireille McIntyre (Gregg); one son: Rémy Niles (Devon MacLean); eight grandchildren: Maxime Pinet, Renelle Pinet, Emilie Richard, Olivier Richard, Julien McIntyre, Jayden McIntyre, Logan McIntyre and Lukas McIntyre; two sisters: Patricia Niles and Odette Breau (Vincent); three brothers: Eric (Yvette), Oscar (Hélène) and Norbert (Darlene); as well as many nieces and nephews.
The family will receive condolences at the Frenette Funeral and Cremation Centre, 2642 Acadie Road, Cap-Pelé (577-3297). Visiting hours are Tuesday from 2-4 and 7-9 pm, and Wednesday from 9:30 am until departure (10:20). The funeral mass will be celebrated at Ste-Thérèse d'Avila R.C. Church, 2648 Acadie Road, Cap-Pelé on Wednesday, January 10, 2018 at 10:30 am. Interment will be in the parish cemetery.
In memory of Rodrigue, a donation to the Boîte à Lunch, Centre Habileté du Sud-Est or to the CHU Dumont foundation would be appreciated by the family.
Cremation and funeral arrangements are under the direction of Frenette Funeral and Cremation Centre, Shediac (532-3297).